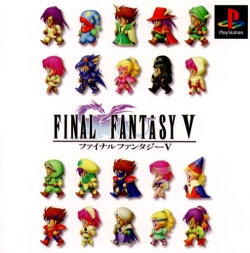 Square Enix's European arm has announced that Final Fantasy V will be coming to the PSOne Classics Store soon as a special PSN-exclusive edition.
Final Fantasy V on the PlayStation Store will be based on the PSOne version (with its Active Time Battle system) that was released as part of the Final Fantasy Anthology. Even though that version of FFV is playable in your PS3, Square Enix is adding "all-new [and exclusive] CG cinematic sequences" to the game in hopes of encouraging PS3 owners to buy the new PSN version. As with all PSOne Classics, it'll also be playable on the PSP.
An American release has yet to be announced, but I'm sure one will be announced sooner or later.