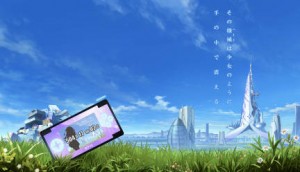 A couple weeks ago, Compile Heart opened a teaser site, with a countdown set to finish up in about 38 hours as of this writing. Many guessed it would be the sequel to Hyperdimension Neptunia, and they were correct!
Titled Neptune mk-II, the game will feature upgraded graphics and a four party battle system. Confirmed characters include Uni, Rom & Ram, and Nepgear, which suggest the game will parody handheld consoles this time, if it is indeed an allusion to Sega's Game Gear.
The series will stay PlayStation 3 exclusive and players will be able to choose from standard and limited editions. Andriasang is citing different sources pointing towards an August or September release date.