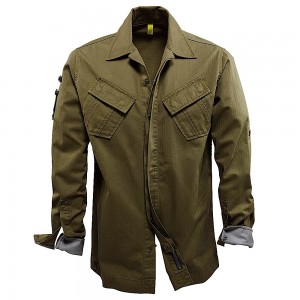 Metal Gear Solid: Peace Walker was easily one of the best games of last year, and to commemorate such a classy game comes a classy clothing line for men starting next week. Konami and musterbrand LLC will be launching the first complete Metal Gear Solid clothing line on April 11, with quarterly updates surrounding "special events" throughout the year.
Peace Walker must have done pretty well for Konami, with Careen Yapp, VP of Acquisitions and Franchise Development, stating "the mass success and support for our latest Metal Gear Solid hit has allowed us to expand beyond what we've done in the past with the series, and we are very much looking forward to offering this new line to a global community of fans."
I personally want to know what these "special events" are going to be. Kojima stated the results from working on Peace Walker will lead to the development of an NGP/PS3 cross-platform title. Peace Walker 2, perhaps?