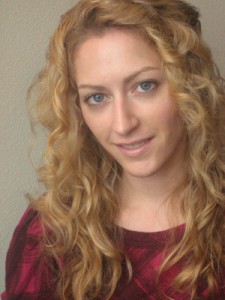 If you've ever wanted to pretend their was something strange in the New York Public Library, then PAX East 2011 keynote speaker Jane McGonigal has an alternate reality game for you.
The author and ARG designer will be spearheading "Find The Future" at the NYPL on May 20th. The event will honor the 100th birthday of the Stephen A. Schwarzman Building (yes, the one flanked by the big lions) by having gamers descend on the stacks in a scavenger hunt of great importance. If you want to participate in the event, you have to register at the NYPL's website and be one of the 500 lucky players chosen by McGonigal and her team.
If you're selected, you'll be able to explore the collections of the Schwarzman Building on the night of May 20th and complete quests sent to you via mobile device. A completed quest will not include a treasure chest of immense wealth, but a QR Code that must be scanned to prove you solved the puzzle. According to Gamasutra, "the quests will also ask the players to consider literature and write pieces that will eventually be collected into a book that will go on display at the library." If you're not picked, fret not, for an online version of the "Find the Future" game will be available as well.
"Like every game I make, it has one goal: to turn players into super-empowered, hopeful individuals with real skills and ideas to help them change the world," McGonigal said.