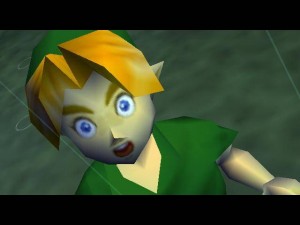 Hey! Listen! Link (and Navi) are happy to share that Nintendo has announced some of the extras for The Legend of Zelda: Ocarina of Time 3D. In addition to the Master Quest, which is a more challenging playthrough of the game, there's also Boss Rush. In this mode, you can fight bosses you've already defeated, or even take them on in one nonstop battle. That sounds hardcore, which is just what OoT fans want right now.
CVG is also speculating that there will be a "Super Guide" as well. They quoted Nintendo as saying, "Players not so familiar to the Legend of Zelda series can also get a helping hand through bite sized videos available in-game, which will provide hints on how to solve puzzles encountered during your journey."
This all sounds better and better. The remake, which is being developed by Grezza – helmed by Secret of Mana creator, Kouichi Ishii – will be out June 19.