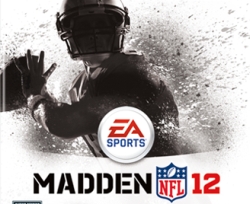 Rob Semsey, the Director of Public Relations at EA Sports, has tweeted that Madden NFL 12 will be released on August 30. Normally, the Madden series rushes stores during the middle of the month, but with this year's labor problems between the NFL and the players union, perhaps the publisher wanted to give the development team at EA Tiburon a little more time before the season starts.
Semsey said the later release date was picked "to align closer to the start of the NFL regular season."
Whatever the reason, the currently cover athelete-less Madden NFL 12 will be released for the PS2, PS3, PSP, Wii and Xbox 360 whether the lockout is resolved or not.