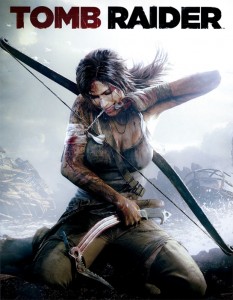 Lara Croft and the Tomb Raider reboot will appear on the cover of the June issue of PlayStation: The Official Magazine. The preview marks the beginning of a worldwide media blitz for the Crystal Dynamics-developed game and you'll likely become very familar with the image to your left (click it to see a larger version).
This newly released piece of art once again shows Square Enix's decision to emphasize the reboot's focus on survival. Lara is dirty, injured (check out those do-it-yourself stitches!) and carrying a makeshift bow and climbing gear. We still don't have any idea what the tombs in the new Tomb Raider will look like, but the game clearly has the "gritty reboot" thing down.
Tomb Raider doesn't have a release date just yet, but we do know it's in development for the PC, PS3 and Xbox 360. Hopefully, we'll learn more at E3.