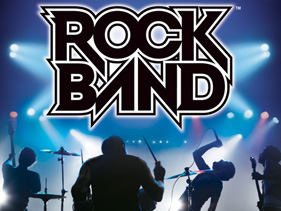 It's Friday, and that means the fine folks at Harmonix have announced the next batch of songs for Rock Band 3. Six new tracks are on the way, from a variety of music sources:
Culture Club – "Do You Really Want to Hurt Me"
Faith No More – "From Out of Nowhere"
Loverboy – "Working for the Weekend" X
Phish – "Stash" X
Phish – "Tweezer"
Stone Temple Pilots – "Big Bang Baby" X
Certainly an eclectic mix of 80s synth-pop, 1990s alternative, and whatever you classify Faith No More as. Shame that "Jizzlobber" isn't FNM's selection, though. Anyway, the tunes will be out Tuesday for 160 Microsoft Points, 200 Wii Points, or $1.99 American dollars per track… the latter obviously depending on whether Sony gets PlayStation Network up and running by then. Also, the X next to the song means for an extra dollar, one can upgrade to Pro Mode for guitar and bass if they possess the necessary equipment.