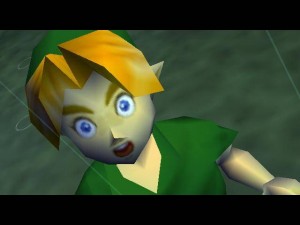 The Nintendo 3DS has sold well, really well in fact, pushing over 3.6 million units worldwide so far. But that's shy of the 4 million Nintendo projected, leading President and CEO Satoru Iwata to conclude, "the great earthquake largely affected the sales."
That's some confusing logic right there, considering more 3DS units have been sold in Japan than any other region. If the entire 3DS shipment sold out in a day, how many more units could they hope to sell?
Iwata seems just as confused, changing his analysis to a lack of marketing. "We are in a situation where we need to step up our efforts to further promote the spread of Nintendo 3DS… it has become clear that we need to do a lot more to convey the value to consumers."
Nintendo has another marketing push planned for May, when a lot of those borderline insane features become available, like the eShop, Netflix, and free access to AT&T Hot Spots. If you ask me, Nintendo's uncharacteristic lack of a killer app upon launch is to blame, such as The Legend of Zelda: Ocarina of Time 3D and the bewildered little guy you see above.