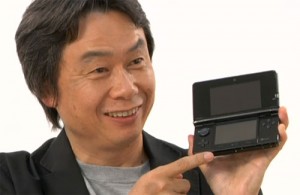 Nintendo hit it out of the park again, selling nearly 400,000 3DS units in its first week on sale. But it couldn't overtake its little brother as, according to Nintendo, the NPD group announced that the DS family sold over 460,000 units in the month of March, "propelled by sales of more than 1.3 million Pokémon White Version games and more than 1.1 million Pokémon Black Version games." I guess that smear campaign isn't working.
But 3DS owners have more to look forward to than just 3DS without the glasses. There's a free system update coming soon that, besides allowing DSi and DSi XL owners to transfer their DSiWare games, will also give access to the Nintendo eShop. There's The Legend of Zelda: Ocarina of Time 3D, which was finally given a June 19 release date. And, finally, Netflix is coming to the 3DS, reportedly later this summer, which is awesome news for those of us with both an unlimited streaming membership as well as a 3DS.
Nintendo of America's senior director of Corporate Communications, Charlie Scibetta, said that "Nintendo provides people with the best video game experiences, from 3D visuals without special glasses to a touch-screen interface to motion controls." Nintendo reps are really heavy on the "3D without glasses" angle. Hey Charlie, I've got your new slogan: "No glasses? No problem." Bam.