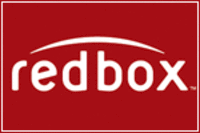 Redbox, those ubiquitous red kiosks that offer DVD rentals for $1 per day, will begin renting games nationwide on June 17.
Redbox began a test of video game rentals in selected cities back in August and the company is now ready to expand video game availibility to 21,000 machines nationwide. The rental selection will include "top releases [and] popular family and kids titles" for the PS3, Wii and Xbox 360, so don't expect them to stock the latest games from Atlus or XSEED. At $2 per day, game rentals will be slightly more expensive than DVD rentals.
"Redbox will make discovering the latest games as easy as a trip to the local grocery, convenience or drug store," said Joel Resnik, Vice President of Games at Redbox.
You can check the game availability of your local Redbox machine at Redbox.com/games.