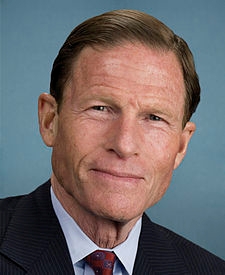 It looks like gamers aren't the only ones that can't believe Sony waited as long as they did to inform consumers about their lost personal information. Connecticut Senator Richard Blumenthal has written a letter to SCEA President and CEO Jack Tretton demanding that consumers be compensated for the security breach and Sony's failure to notify PlayStation Network users in a timely manner.
The Senator is asking Sony to provide PSN users with free access to credit reporting services for two years (this service is actually already provided by the federal government) and asked that "affected individuals [..] be provided with sufficient insurance to protect them from the possible financial consequences of identity theft."
While I'm sure gamers everywhere appreciate Blumenthal going to bat for them, Sony is actually claiming that they just learned of the user information theft on Monday, April 25th. A Sony spokesman posted the following timeline of events on the PlayStation.Blog late last night:
There's a difference in timing between when we identified there was an intrusion and when we learned of consumers' data being compromised. […] It was necessary to conduct several days of forensic analysis, and it took our experts until yesterday to understand the scope of the breach.
The forehead-slapping stupidity of that statement makes me think the Senator might have a point. Sony's failure to admit it was a strong possibiliy that hackers accessed the personal information of 77 million PSN users on the 19th is inexcusable.
Maybe it really is the "ApocalyPS3" for Sony…