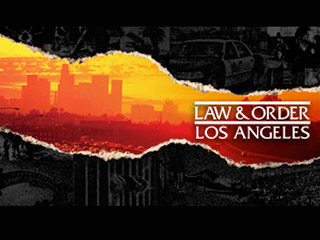 In the video game industry, the best film and TV crossovers are developed by an elite team known as Telltale Games.
These are their stories.
That's right. Hot off of Back to the Future: The Game and the incoming Jurassic Park: The Game, arguably the best studio for the job is handling NBC's legendary crime and courtroom drama.
"Law & Order: LA fits very well with the style of episodic entertainment experiences Telltale has been building since our very first days," said Dan Connors, CEO and co-founder of Telltale Games. "The talents and skills that we've been building at Telltale are ideally suited for the structure and storytelling approach of televised procedurals like 'Law & Order.'"
Each episode will focus on criminal investigations with a strong focus on interrogation, as well as the tension that can flare up in the courtroom. According to Telltale, the first episode will debut sometime this year and will be available for PCs, Macs, consoles, mobiles, and tablets. You can visit the official site for more information at LawAndOrderLAGames.com.