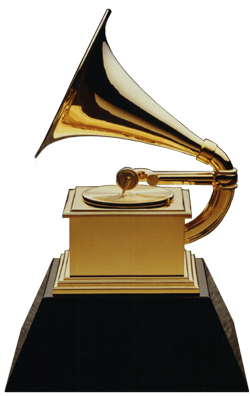 As a new medium, video games are still struggling to be recognized as a legitimate form of art. At next year's Grammy Awards, games will get one step closer to making its critical acceptance a reality.
Kinda.
The Recording Academy has announced that games will be getting equal billing alongside television and film for four categories: Music for Visual Media, Best Compilation Soundtrack for Visual Media, Best Score Soundtrack for Visual Media, and Best Song Written for Visual Media. Previously, video games were inferred in the descriptors of the awards, which used to read like "Best Score Soundtrack for Visual Media (Motion, Television, or Other Visual Media)." Now, they'll be listed right alongside their counterparts in the parentheses.
It may not be a giant step, but it's a step forward nonetheless. Still, it leaves the Grammy Awards far behind other similar events, such as Britain's Ivor Novello Awards, which last year gave their inaugural Best Original Video Game Score to Joris de Man for his work on Killzone 2.
[Source: Industry Gamers]