After four intense games, it's time to give the Helghast and ISA forces a break. Indeed, Guerilla Games has already hinted that they are preparing to move on to a new IP. However, the universe is still expanding with the live action short that recently released, as well as the novel Killzone: Ascendancy. It would be a shame to leave the game side dormant for too long, so we look ahead to the future with what we'd enjoy seeing in Killzone 4.
1. More Warzone Round Types and Randomize Them
Warzone is the star of the show in the Killzone series multiplayer – you play seven rounds in a randomized order, out of Body Count, Search & Destroy, Search & Retrieve, Capture & Hold, and Assassination. Game modes like Assassination are played twice, so each side gets a chance to defend/attack. The formula is great, but it could go through a little transformation.
For one, that sense of not knowing what game mode will come next is stifled by there only being five varieties. What if there were, say, a total of 21 different match types for the game to choose from, and you could never be quite sure which seven you were going to get? Imagine if there was an elimination take on body count, with no respawning, lasting until the last member of the opposition was killed. Or a kind of King of the Hill round, where the defenders get 30 seconds to get to a location, set up their sentry drones and repair ammo crates and turrets before the attackers get to the location. Such modes would accentuate the franchise's trademark multiplayer class system, bringing the best out of the abilities embedded in each one. Of course, this would mean making maps that could accommodate all these game modes at once, but if there's anything we've learned about Guerilla, it's that the team is already great at doing that, with some of the best map design you can find in an FPS.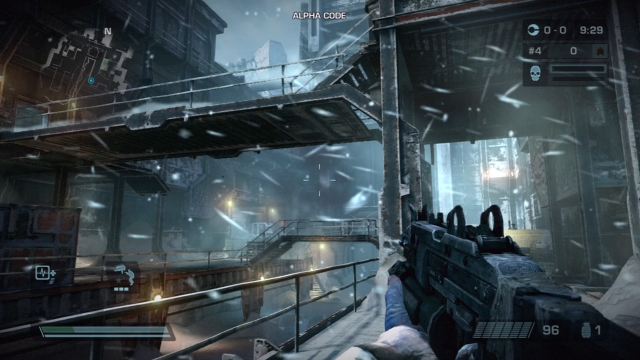 Finally, with multiplayer switching from custom lobbies to matchmaking in Killzone 3, always playing seven rounds is somewhat limiting. It would be nice if you can play a less exhausting match of five rounds, or even a quick game of just three. Guerilla Warfare in Killzone 3 is the ideal pick-up-and-play game mode, but a little more variety in game types for quick matches would go a long way.
2. Online Co-Op
This is one of the most asked for features of Killzone 3 right now. Having split-screen co-op is great; it brings back that back-in-the-day feeling of playing through a game with your buddy (or girlfriend) on a couch. But not giving us the option to just play it online instead doesn't make much sense. Maybe Guerilla's trying its best to revive that magical feeling, and they don't want split-screen to look like the inferior version of the game's real co-op mode, with a smaller screen size and less detail. But I think most would agree, with so many of the people we play games with being exclusively on our PSN Friends list, it would be nice to have the online option.
This is only speculation, but it could allow for more explosive special effects since the system wouldn't have to render the same insane scene twice on the two smaller screens like in local co-op. Maybe we could get it with up to four players, or at least have some kind of challenge scenarios with co-op. In any case, it would be great to bring this addition to the already robust offerings the games have online.
3. Bring Back the Urban Warfare
Probably the biggest complaint about Killzone 3 from Senior Editor Nicole Kline, and the aspect I missed the most, is the absence of the tight, urban environment combat from Killzone 2. The last game had such an unique ambiance, being in a city on a foreign planet at night, with a hostile enemy who wants you annihilated. Finding a Helghast just around the corner or jumping over a wall at you just isn't here in The Grand Adventures of Rico & Sev, as they maneuver through ice glaciers and giant junkyards. It was cool to bring back some of the high-tech command centers from the first Killzone. But what made KZ2 such a solid and memorable title in the hearts of early PS3 adopters was its toned-down storytelling. The horrific neutrality of the environments, the structures and the terrain, spoke for themselves in creating a dramatic narrative.
That's not to say the over-the-top exploits in Killzone 3 weren't as incredible as they were planned to be; I would say they were a much-needed augmentation for the series. But I still want that gritty, gruesome story from a soldier stranded in Visari Square. Maybe this dichotomy of mission types could be broken down into two protagonists, and you go back and forth between their individual campaigns much like other shooters do today. Some may complain about it being too much of a back and forth, but I think Guerilla could pull it off, especially with the next requested feature…
4. Helghast Campaign
The Helghast are far more iconic than the ISA protagonists. That's not a creative failure on Guerilla's part – it was meant to be that way. The red eyes and gas masks on the helmets have come to represent not only the series, but even the PlayStation 3 itself. I think it's time to allow players to finally don the helmet, work in a squad of rugged space Brits, and fight for the glory of Helghan. Killzone 3 set up that there are many factions at work within the Helghast nation, it's time to pick one and let us enter the inner turmoil. It could be a faction whose interests intersect with the ISA's at one point in the story. Or screw it, they could just be as evil as the rest of the Helghast and simply want to climb their way to the top of the power structure.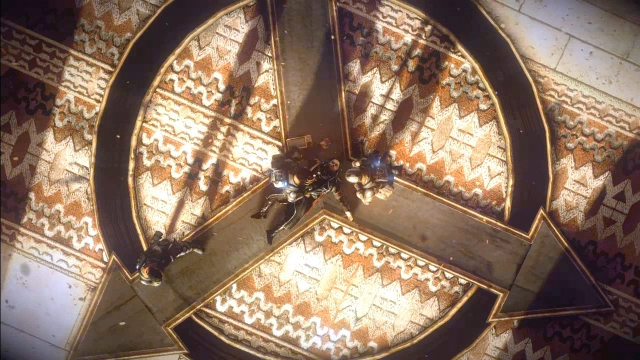 The recently released live action clip gave us more insight into why the Helghast are the way they are. The recently released Killzone: Ascendancy also toyed with the concept. There's obviously a lot of creative potential here, it's a wonder it hasn't been done already. We got to see a glimpse of what the world looks like through Helghast eyes in Killzone 3, now it's time for Guerilla to really deliver.
5. Gentleman, Start Your Engines
When Killzone 2 launched, it was by far the best looking game on consoles. Metal Gear Solid 4, Heavenly Sword, and the first Uncharted were all pretty impressive, but Killzone 2 was the real poster child for what the PS3 could do that the Xbox 360 (and certainly the Wii) can't. On the PC, Crysis was king, but consoles were Guerilla's domain.
Even after how good Killzone 3 looked building upon what Killzone 2 did, other competitors are aiming to change that. Crytek's CryEngine 3 hoped to revolutionize what we expect from consoles and although it certainly stumbled along the way, the results still impressed nonetheless. As great as that game looked at times, DICE arguably topped them when they finally showed off Battlefield 3 gameplay using the Frostbyte 2 engine. The Swedish developer refers to the new Frostbyte as a next-generation engine for current generation consoles. And Epic Games has already teased what the next iteration of visuals will look like powered by Unreal Technology.
We're in the midst of gaming's Cold War – an arms race between developers with no clear victor in sight. What makes it even weirder is that they are all known for shooters and three of them are based out of central Europe. In any case, Guerilla will need to wow us the next time we pick up our StA52 Assault Rifles. They're a studio known for technical achievement, and it will be crucial for them to reclaim that next time around so their reputation isn't relegated to being a studio that makes really fun games.
DISCLAIMER: An event happens at the end of Killzone 3 that potentially means that none of this can happen. We'll just have to see how it's interpreted by Guerrilla in the future.