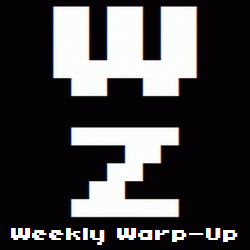 No, that's not a typo. Welcome to the Weekly Warp-Up, your weekly wrap-up of the biggest and the best articles posted at Warp Zoned this week…
Get Warp Zoned!
This week marked the end of Capcom's Captivate 2011 news embargo. With the floodgates open, the famed publisher revealed Dead Rising 2: Off the Record, Dragon's Dogma, the first Street Fighter X Tekken trailer, a new trailer for Resident Evil: Operation Raccoon City and a whole lot more.
Also this week, Warner Bros. and director Kevin Tancharoen have finally debuted the first episode of Mortal Kombat: Legacy. They also unleashed a full-length trailer to whet our appetites for episode 2 and we Dissected the first episode in search of clues for where the series might go.
We also have Episode 8 of the Warp Zoned Podcast this week, which heralds the triumphant return of Mike Gutierrez, Nicole Kline, and Ryan Littlefield. They discuss what they're playing and reviewing, and give a quick overview of their reactions. They also talk about GeoHot and the Anonymous hacks, with Mike giving an in-depth analysis of the facts from the point of view of an enraged PSN user. Find out about consumer rights and what we really think of hackers!
Hit the jump for the rest of the Weekly Warp-Up.
The Week in Reviews…
The Week in New Games…
Amazing Paperboy Delivers…
It's a Secret to Everybody…
And Finally…
L.A. Noire's ESRB rating summary is out and it may be the first time the ratings board has confirmed a game contains "pubic hair."