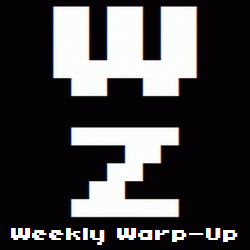 No, that's not a typo. Welcome to the Weekly Warp-Up, your weekly wrap-up of the biggest and the best articles posted at Warp Zoned this week…
Get Warp Zoned!
On Friday, the Internet lost its collective mind as the world celebrated April Fools' Day. We dug through all the craziness in our April Fools' Day Watch and, I have to admit, Smash M.N.C. would make an abosolutely game.
Earlier in the week had a lengthy chat with Kevin Schmitt, Lead Multiplayer Designer forSOCOM 4: U.S. Navy Seals. We got to talk extensively about the multiplayer, from game modes to progression paths, and how the buddy system plays a large role in the game.
But since it's the end of the month, we discussed what we played in March 2011 in the very first Warpback compilation and we laid out our picks for the biggest games of April 2011 in the latest The Next Level.
Finally, we learned all about The Undead States of America, which was totally not an April Fools' Day joke. OK, maybe it is. But if we all wish hard enough, it might become real.
Hit the jump for the rest of the Weekly Warp-Up.
The Week in Reviews…
The Week in New Games…
Amazing Paperboy Delivers…
It's a Secret to Everybody…
And Finally…
The Mafioso Mario Brothers take on Donkey Kong in The Brothers Mario 2: Kong Country. Two big opposable thumbs up!