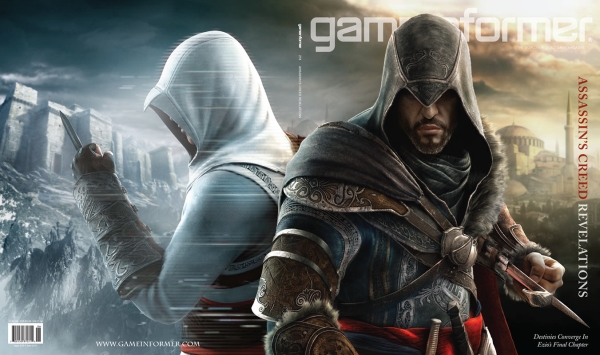 Ubisoft's Assassin's Creed: Revelations reveal is fully unlocked and we finally get a glimpse of what we've expected all along: Altair and Ezio, together at last!
Game Informer has also revealed that the game will grace the cover of its June issue. We'll get the full scoop in a few days, but the Game Informer teaser has already surely got Assassin's Creed fans on the edge of their seats:
You'll learn how each of the franchise's major characters — Altaïr, Ezio, and Desmond — play a part in the story, and how you'll control each of the three as playable characters. Uncover a brand new part of the world as Ezio travels abroad for the first time to explore the wonders of Constantinople at the height of the Ottoman Empire. Learn about all the new features that set Revelations apart, from a brand new weapon and tool that changes the way you'll fight and traverse the world, to extensive details on the newly customizable multiplayer game. And what exactly is going on with Desmond after the end of Brotherhood?
Assassin's Creed: Revelations will be available this November.