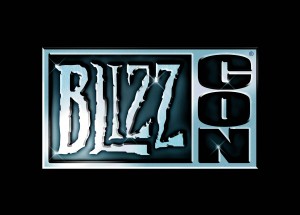 BlizzCon, Blizzard's premiere convention, will be taking place in the Anaheim Convention Center from October 21-22. This second batch of tickets will go on sale on May 25 at 7 PM Pacific Time (the initial batch sold out quickly on May 21st). Take note that these tickets get Zerg rushed pretty fast so you best be ready to purchase them at a moment's notice.
If you miss out on tomorrow, your only other chance at securing a ticket is by purchasing a benefit dinner ticket. All proceeds of this benefit dinner will go to the Children's Hospital of Orange County. During this dinner, guests will have the opportunity to chat it up with Blizzard developers, executives, and other higher-ups. These tickets will go on sale on Saturday, May 28 at 10 AM Pacific Time and this includes BlizzCon admission.
Normal tickets cost $175 while the benefit dinner tickets cost $500. Blizzard did say that they are working on a completely new MMO. Thus, this year's Blizzcon may showcase that new MMO… Which will probably be released in 2020.
In order to garner these tickets, head on over to the BlizzCon site.