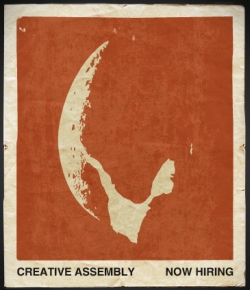 They say that in space, no one can hear you scream. But on Earth, that sound you hear is the utter shock of Alien fans as Sega has revealed they're working on another game based on the series.
The development reins for this untitled Alien game have been handed to The Creative Assembly, a team best known for the Total War series of strategy games. So is Total War: LV-426 in the works? We don't know because, actually, Sega doesn't want to talk about the game's genre just yet.
Instead, the publisher and developer prefer to talk about how awesome their untitled, officially unannounced game will be. Creative Assembly's Creative Director, Mike Simpson, told CVG that Sega told him to make an "award-winning" game. While Sega West CEO Mike Hayes said, "We want this to be a peer to the likes of Dead Space 2."
Wow. Never let it to be said that Sega doesn't dream big. OK, maybe the guys at Obsidian who were working on the now-canceled Alien RPG can say that.