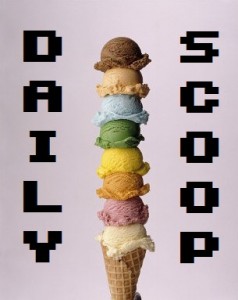 Woo, Brink is out today! Make sure to get your parkour on by picking it up at Amazon for $54.99 for the PlayStation 3 or Xbox 360 (which also comes with a $10 promotional credit, wee!). Mine is in the mail, and I couldn't be more excited to start it!
Today's Amazon Deal of the Day in video games is Top Spin 4 by 2K Games. It's $39.99 down from $59.99 for both the PlayStation 3 and Xbox 360. "Experience the intensity, emotion and excitement of real-life tennis matches set on the world's most hallowed courts" – doesn't get much better than that!
Today's Tee Fury shirt is in honor of all us Dark Tower nerds out there, and it's called The Ka-Tet of Nineteen: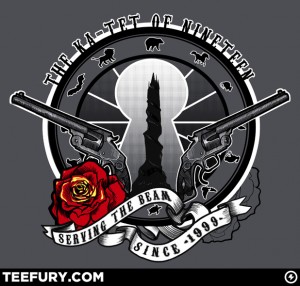 Better get yours quick. It'll be gone before you can say thankee sai.