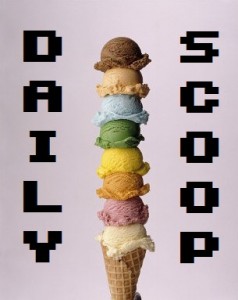 It's nearly the weekend, which is exciting, because I'm going to try to get as much gaming done as possible! I know it'll be beautiful outside. I'll open the windows, ok??? Oh, and D & D was fun last night – thanks for asking! I didn't have a character made, so I got to be some hot, pre-made elven rogue. I was super nervous, since I hadn't played in a really long time, but it was awesome. And now I feel like I've got +10 to moxy!
Today's Amazon Deal of the Day in video games is for all of you PC gamers out there: Buy a Mionix Naos 5000 Laser Gaming Mouse, get a Mionix Sargas 360 Mouse Pad! The mouse is $64.99 down from $89.99, and the pad is $14.99, so that's almost $40 off! If you've been waiting to replace that old crappy mouse, today is a good day for you.
In t-shirt news, the dudes over at Penny Arcade have two new t-shirts this month, and they're also offering them packaged at a cheaper price with a fancy hoody! WOO! There's the Hipster Gabe tee (also available in lady's sizes), the Internet Dickwad Theory 2.0 tee (in lady's sizes as well), and the Insert Coin hoodie. For $40, you can also get any four of these shirts packaged with the hoodie as well! So that's Hipster Gabe shirt with hoodie (for dudes or girls) and Internet Dickwad Theory 2.0 shirt with hoodie (for dudes or girls). Whew. That's a lot of new stuff! The Hipster shirt with hoodie is tempting me right now…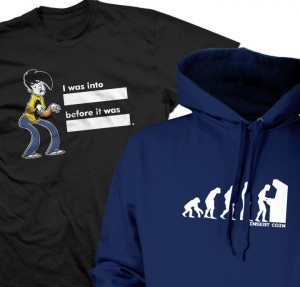 I was into PAX before it was a show that sold out in three weeks!