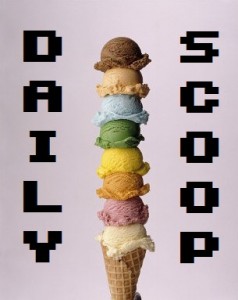 It's Friday the 13th, which means I'm cringing in remembrance of that horrible NES game. I can remember playing it when I was in elementary school and getting so frustrated at how horrendous it was. If you've never had the chance to play it, Angry Video Game Nerd actually sums it up quite nicely.
Today's Amazon Deal of the Day in video games is CTA Digital's Vertical Induction Charger for 3 PS3 Controllers. It's $30.99 down from $49.99, but I have to admit, my controllers don't need much charging lately, what with the state of the PSN these days. Sigh…
But on to better news! Kmart is having a great in-store deal on L.A. Noire – get a $20 gaming coupon and get any game $19.99 or under for free! This is a great deal for anyone looking to pick the game up in-store – hell, this is a great deal even if you don't usually pick up games in-store. A ton of their games recently dropped in price, so check out that list ahead of time to see if there's anything you want.
That's all, folks! I'll be playing Brink all weekend now that I finally finished Pokemon Black Version. How about you? :)