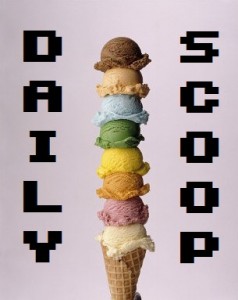 I've been playing L.A. Noire since Tuesday, and this game is glorious. I haven't had a single glitch (knock on wood), which is the opposite of the experience I had when playing Red Dead Redemption. In fact, I've been playing so much of the game that when I saw a girl walking down the street today with a shirt that said "I adore L.A.," my brain automatically added the "Noire," and I thought about what a great marketing strategy that would be for Rockstar.
Anyway! Amazon's Deal of the Day in video games today is Activision's Cabela's Big Game Hunter 2010 with Gun Bundle for the Wii, which is just $19.99. I feel like this is what Amazon defaults to whenever they can't figure out what to put up for their daily deal. Lame. They have added some new stuff to their clearance sale, though, so go crazy.
No game-related shirts today, but this awesome "Arrested Development"-inspired shirt over at Ript is tempting me: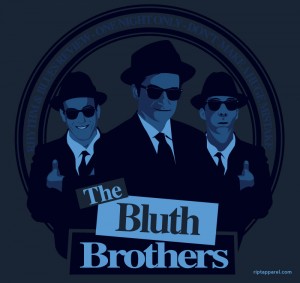 I would love to play an Arrested Development game. See how many drinks Lucille can down before noon!