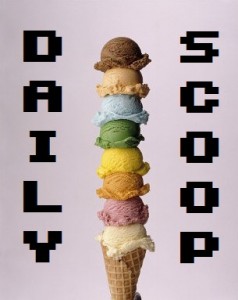 Happy Star Wars Day, everyone! In honor of this auspicious day, the details have been released about the Star Wars Blu-rays. You can even pre-order them at Amazon. Hellz yeah!
Now that Nintendo announced the Wii price drop, I'll stop encouraging you to spend $169.99 when you'll soon be getting an even better package for $149.99 (that's what she said?). Sadly, Mortal Kombat isn't on sale anymore (though the Kollector's Edition is still $85.99), but Portal 2 is still $34.99 on PS3 and Xbox and $29.99 on the PC. Seriously, if you don't have Portal 2 yet, what are you waiting for? You might as well just go play some Portal Tetris.
What else…oh! Today's Amazon Deal of the Day in video games is Sega's Valkyria Chronicles for the PlayStation 3 for $22.99. With Valkyria Chronicles 3 coming out, this is the perfect time to jump into the series.
Today's daily t-shirt pick is in honor of Star Wars Day – it's Ript's Say Beep Bop Boop: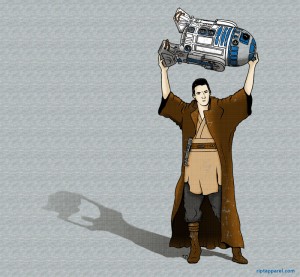 That says it all.