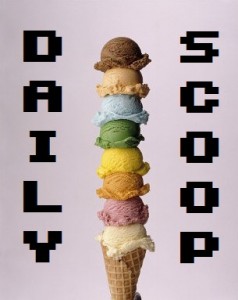 It's Cinco de Mayo, but for me, it's really Cinco de game-o – I plan to go straight home after work and do nothing but gluttonously game as much as possible, pausing only to eat and maybe sleep. It's been too long since I've just let go and rocked out! I think I've earned a nice, relaxing break.
Not many deals today, other than today's Amazon Deal of the Day in video games is Disney's Cars Toon: Mater's Tall Tales for the Wii. It's on sale for $14.99 from $29.99, and also includes Mater's Tall Tales cartoon shorts. Sounds like a fun time!
No t-shirts today, but our Editor-in-Chief, John Scalzo, found this Super Mario Brothers Alphabet poster over at Etsy: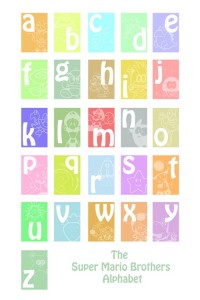 So cool!