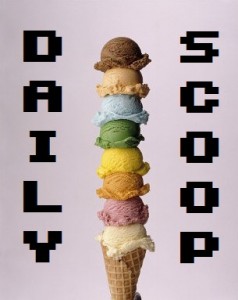 The ApocalyPS3 is still in full swing, with Sony now admitting the service will likely not return "fully" until May 31. In case you hadn't noticed, May 31 is 22 days from now. That is a ridiculous amount of time for the PSN to be down, bringing their total downtime to well over a month. I'm not sure what their welcome back package is going to include, but I think for some people, it's going to need to offer to pay for the therapy they're in right now as they're going through multiplayer withdrawal.
And now, onto the deals! Today's Amazon Deal of the Day in video games is LucasArts' Lego Star Wars III: The Clone Wars for the Wii. It's $34.99 down from $49.99. I would definitely recommend it for the fan of the Lego games in general – sure, if you've played one, you've played them all, but they're really enjoyable either way. I've been playing the 3D version on the 3DS and it's been a pretty fun time!
Also, Brink is coming out tomorrow, and Amazon's running a $10 promotional credit on that, as well as cutting $5 off the price tag on both the PlayStation 3 and Xbox 360 versions. They've also upped the promotional credit for L.A. Noire to $15 for both PS3 and 360 versions. Click here for a full list of all bonus offers at Amazon right now.
Today's daily t-shirt is courtesy of Ript, and it's called A Moogle We Can Believe In: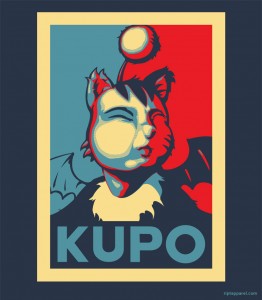 Can we say Moogle/Chocobo '12?