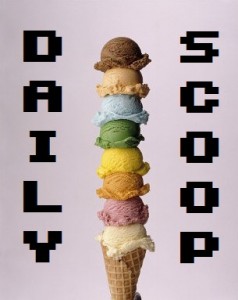 Tomorrow is the day many have been waiting for: the release of L.A. Noire. How many people have it pre-ordered? With so many tasty deals – especially Kmart's – it was a hard decision to make!
Today's Amazon Deal of the Day in video games is pretty lame, I'll admit. It's Atari's Freddi Fish ABC Under the Sea for the DS. It's $13.49 from $19.99. And it's really boring. Amazon needs to have more consistent deals – and better customer service! I've been at war with them since Friday about applying promotional credit to my purchases automatically without my consent. I'm this close to cancelling my account and Amazon credit card. Don't make me do it!
In t-shirt world, Ript has a great one up today that Minecraft fans will be hard-pressed to not purchase, called Grim Creeper: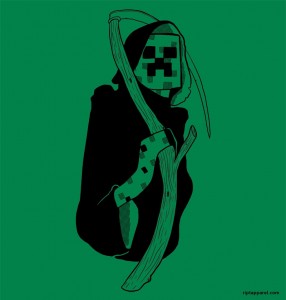 Brilliant!