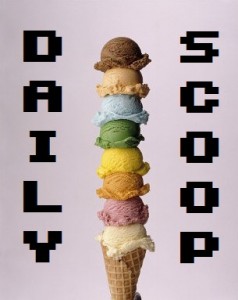 Fresh off of an L.A. Noire hangover, I'm here to bring you today's Amazon Gold Box event details! *drum roll*
First up: today's Deal of the Day in video games, which is EA's Crysis 2. It's $34.99 on PC, PlayStation 3, and Xbox 360, and $29.99 as a digital download for PC. This is perfect timing, as it's hot on the tail of yesterday's release of the Retaliation Map Pack DLC. Scoop it up, kids!
The clues for the rest of today's Gold Box deals, with our guesses in parenthesis, can be found right here:
6:00 AM (PDT) – Engineer your adventure in the dead of space – it's Dead Space 2! $19.99 on PC, $39.99 on PS3/Xbox 360
7:00 AM (PDT) – The legend of your rise to power begins now – it's Dragon Age II for $39.95 on PC, PS3, & Xbox 360
8:00 AM (PDT) – The divine conflict between harmony and discord for your PSP – it's Dissidia 012: Final Fantasy for $19.99
10:00 AM (PDT) – One of the greatest games of all time complete for your PSP – this one is Final Fantasy IV: The Complete Collection for $19.99
12:00 PM (PDT) – I believe I can fly – it's NBA 2K11 for $27.99
2:00 PM (PDT) – Choose the Guardians or the Defiant – it's Rift standard ($29.99) and special ($59.99) editions
4:00 PM (PDT) – Hit the gridiron with this perennial franchise – this one's Madden NFL 11 for $9.99-$19.99
6:00 PM (PDT) – Twist and turn through an action-packed Sonic experience – it's Sonic Free Riders for $19.99
8:00 PM (PDT) – Experience the pageantry of College Football like never before. – yup, it's NCAA Football 11 for $19.99
We'll be updating everything as the sales go live, so check back later!