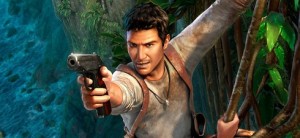 In a development sure to please many gamers, David O. Russell has stepped away from helming the upcoming film adaptation of the Uncharted series. Variety reports that while Russell is leaving his writing and directorial duties due to creative differences, the split is amicable. Sony is expected to look for a new writer and director to take on the project.
Russell said a lot of things about the project that made many gamers worry, from Mark Wahlberg starring as Drake, to the film focusing on Drake's family, reimagined as a secret society of international art police. Whoever leads this thing, let's just hope it's somehow related to the game series.
UPDATE: Collider.com is reporting that Sony fired Russell from the project because his story ideas strayed too far from the game. Way to go Sony!