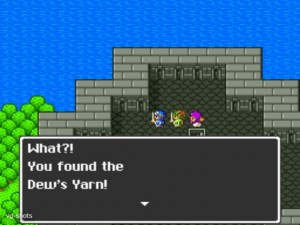 To celebrate 25 years of series that would become the architect of console RPGs, Square Enix has announced Dragon Quest Collection for the Nintendo Wii. Only confirmed for Japan so far, this very special bundle will include the original NES versions of Dragon Quest I, Dragon Quest II, and Dragon Quest III. For players needing a little more graphical fidelity, the collection will also boast the SNES remakes Dragon Quest I & II and Dragon Quest III. All games will be compatible with the Wiimote, Classic controller, and GameCube controller.
The first three games comprise what fans have dubbed "The Erdrick Trilogy" (or "Loto Trilogy" for the GBC remakes) of the franchise.
As of December 2010, Dragon Quest has sold over 57 million copies, defining a genre and becoming truly embedded in Japanese culture. Forget Xenoblade and The Last Story. For me, this is the one Wii RPG I desperately want to be translated for the US. Since publishing and localizing Dragon Quest IX and Dragon Quest VI, I can only hope Nintendo will take an even firmer affinity with the series and bring this over. Let's at least hope a translation of Dragon Quest X is in the cards when more details emerge later this year.