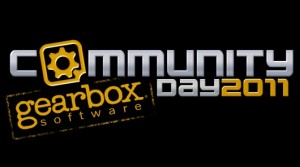 Gearbox Software will be hosting its inaugural Community Day event in Dallas Texas' Palladium Ballroom on June 11. Fans of studio will have a chance to get in on some multiplayer of Duke Nukem Forever with the development team, attend panels about the making of their favorite games, and have the covetous privilege of viewing some never-before-seen content. You'll also get a chance to party alongside the Gearbox crew after the event, provided that you're 21 or older. You'll need to print and sign a release form in order to get in and attendees under 18 need a release signed from their parent/guardian.
"Open to all, Gearbox Community Day is a celebration of our awesome fans, our history as a studio, the launch of Duke Nukem Forever, and of what lies ahead for Gearbox," says the official website.
You have to admire the respect Gearbox shows to its fans and the gaming community at large, especially after it chose Pax Prime 2011 for the public unveiling of Duke Nukem Forever. You can register for Community Day, download the release, and get hotel information here.