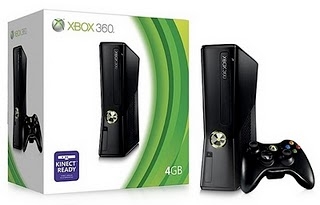 You know, for school!
Even though the school year just ended for the country's college students, Microsoft has announced a "back-to-school" promotion for students thinking of buying a Windows 7-based PC. Starting May 22, students who buy a new Windows 7-based PC priced at $699 or more will also receieve a free Xbox 360 4GB console. Students must show their student ID at the time of purchase and the offer is only available at participating retailers (Microsoft wouldn't reveal which retailers are participating in this promotion and which aren't).
"A hot new Windows 7-based PC with a free Xbox 360 is the ultimate productivity, social and entertainment package for students," said Kathleen Hall, general manager of Windows Marketing at Microsoft. "In one shot, with this great offer, Microsoft is giving students everything they need for a successful new school year."
Yup, the Xbox 360. Everything a student needs for school. More information on the offer can be found at Windows.com/freexbox.