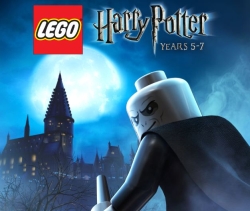 When WB Games announced the title of the first Lego Harry Potter as Lego Harry Potter: Years 1-4, you know that a followup was inevitable. And now, on the cusp of the final movie, the publisher has officially announced Lego Harry Potter: Years 5-7.
The game has been scheduled for release this holiday season, presumably alongside the Blu-ray/DVD release of Harry Potter and the Deathly Hallows Part II. As you might expect from a Harry Potter game, it's in development for every platform imaginable: 3DS, DS, PC, PS3, PSP, Wii, Xbox 360 and Sony's Next Generation Portable (NGP).
Once again developed by TT Games, Lego Harry Potter: Years 5-7 will feature all the magic found in The Boy Who Lived's last years at Hogwarts:
Based on the last three Harry Potter books and final four films, Lego Harry Potter: Years 5-7 takes players through Harry Potter's heroic adventures in the Muggle and wizarding worlds. From Privet Drive in Little Whinging to Diagon Alley, Hogsmeade and Hogwarts – plus new locations including Grimmauld Place, the Ministry of Magic, and Godric's Hollow – players will encounter new faces, new challenges and new magic, preparing them for the ultimate face-off against Lord Voldemort.