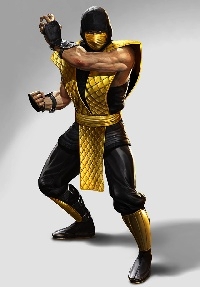 Mortal Kombat creator Ed Boon has revealed (via his Twitter account) that a "Klassic Costumes" DLC bundle will be available for the game soon.
The bundle will include all seven retailer-specific costumes including…
Scorpion (with Klassic Fatality)
Sub-Zero (with Klassic Fatality)
Reptile (with Klassic Fatality)
Ermac
Kitana
Mileena
Jade
No pricing or release date details were revealed, but a Klassic Costumes trailer will be released tomorrow. So I'm guessing we'll learn more then.