Pokemon games follow a pretty simple formula: you live in a world full of pocket monsters that exist in harmony with humans. Your character is a pretty typical kid who wants to go out on adventures in Unova and become a Pokemon trainer. You're entrusted with a Pokedex and told to fill it. On the way, you make enemies and friends, battle ace trainers and campers, and, of course, catch a ton of Pokemon – preferably all of them, if you're so inclined/psychotic. But Pokemon Black and White introduce a new factor to the equation – a coherent storyline, with plot twists and all. The question is – does this add or detract from the series we've come to know and love?
Platforms: DS
Publisher: Nintendo, The Pokemon Company
Developer: Game Freak
Genre: Pocket Monster Role-Playing Game
Release Date: March 6, 2011
ESRB Rating: Everyone
Pokemon Black and White start out how you would expect them to. I ended up playing a lot more of Black Version, and chose the girl character with her awesome cut-off jean shorts. You're hanging out with your two friends, Cheren and Bianca, at your house. Professor Juniper gives each of you a Pokemon and sends you off to fill your Pokedex. As pointed out in the webcomic Super Effective, this is really freaking irresponsible of the adults, but adults seem to allow kids to do a lot of irresponsible things in video games and on TV shows and in books. Seeing as taking a Pokemon adventure seems like a standard part of growing up in this world, I guess we can let the adults slide for now.
Anyway, each of you gets a Pokemon, and you get to pick first. I chose Tepig, the adorable Fire/Fighting pig. I was tempted to choose Snivy because he just looked so damn smug, but I love baby pigs and couldn't stop myself when finally confronted with the difficult decision. Your friends take theirs after you, and then periodically throughout the game, they pop up to fight you. They also help you in your fight against Team Plasma, who look like they are dressed in medieval armor getting ready for a crusade (and were actually based off of the Knights Templar). In addition, you fight the eight gym leaders, gathering badges so you can face the Elite Four and then the Champion.
It all follows the formula… sort of. But this new generation of games has an intricate storyline, breathing life and purpose into the Team Plasma grunts and their leaders. Their plan is to free all Pokemon from their trainers, because they say Pokemon are being abused and they don't want to be used to fight. So these bad guys go around stealing Pokemon from people and generally causing a ruckus. The plot twists are decent, and just the added depth of having a purposeful story gives the series a different feel. But the overpowered items and lackluster new features detracted from the overall package, creating a game that was almost too easy.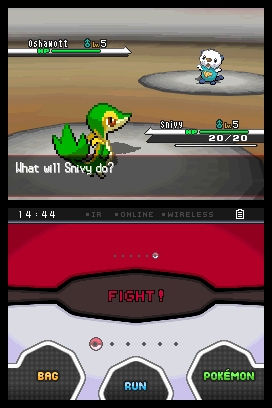 The obvious new features include updated graphics and Pokemon sprites that are animated during the battle, with camera movement emphasizing attacks. The updated graphics didn't necessarily seem like an improvement – they felt fuzzy around the edges during battles, and more pixelated than anything. Also new is the introduction of seasons. Every month, the season changes, and with each change, the environment looks different and, in some cases, different Pokemon (or different versions of existing Pokemon) appear. In some cases, areas become reachable or unreachable (some water can freeze in winter, making it impossible to catch Pokemon at that time). The seasonal cycle is a fun addition, but to me, it isn't as effective as the day/night cycle, which creates an obvious difference in catchable Pokemon. The seasonal cycle seems more for aesthetic changes in the environment than anything else.
Battles are basically the same, except for the addition of new battle types, Rotation Battle and Triple Battle. In rotation battle, your first three Pokemon are on a wheel which you can turn left or right when you want to switch which Pokemon is currently battling. It can be effective or frustrating depending on the lineups. Triple battle is similar to the double battle but with one extra Pokemon on each side and with restrictions on who you can attack (the Pokemon on the outside can only attack those directly across from them, while the one in the middle can attack any of the three). While these are interesting additions, they rarely pop up in the regular gameplay. I was annoyed that this was such a highly advertised yet sorely underutilized feature. It's also frustrating that each type is prevalent in only one game – rotation battles are more likely in Black, while triple battles are more likely in White. I enjoyed the special grass that allowed random double battles far more than the other two types.
One of the main new features is the C-Gear, which is a function that controls the wireless options in Black and White. Through it, you can access your wireless communications with friends for battling and trading, connect to the Entralink which gives access to the Pokemon Dream World, as well as using the "Feeling Check" ability. This tests players' compatibility with one another, and gives items depending on the level of compatibility. In the Dream World, players can have a house that other players can visit. Players also have access to special Pokemon that can't be found through normal gameplay, as well as opening up new mini-games with special rewards. Unless you're carrying around your charger at all times, the C-Gear is a mechanic I wouldn't even bother switching on. Having the wireless on constantly drains the battery, which spells disaster for you if you're playing it on a 3DS.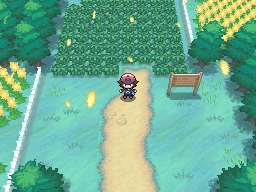 Even with the complaints, I found the game to be very enjoyable. Many of the new Pokemon are interesting and, as always, I love the excitement and mystery behind each evolution. I had a great time exploring all the new locations, especially the sprawling urban atmosphere of Castelia City. I spent entire afternoons submerged completely in this new world. But at the same time, the game felt very unbalanced. With the Experience Share (sharing experience with another member of your party) and Lucky Egg (boosted experience for the user) items equipped, I was able to level my Pokemon quickly and easily, and I breezed through the Elite Four and the Champion battles with hardly more than a scratch. The lack of challenge was disappointing.
Pokemon Black and White Versions are substantial additions to the series. While there are functionalities that I felt were unnecessary or overpowered, there's a lot here to have fun with. The game succeeds as an RPG and delivers what these games have always delivered: endless hours of entertainment, especially for those with an OCD-like need to "catch 'em all." If you're a fan of Pokemon, you should absolutely add this to your library immediately. I would recommend getting White, because the triple battles trump the rotation battles – although I think Reshiram, the legendary in Black, is cooler than White's Zekrom. Now, if you'll excuse me, I'm going back to SoulSilver.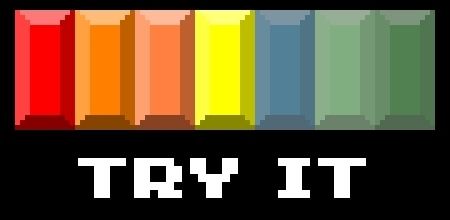 Review Disclosure: A retail copy of Pokemon Black/White was purchased by Warp Zoned for the purposes of this review.