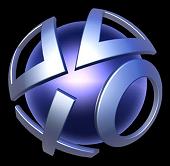 Here we go, PSN users, Sony has announced (via the PlayStation.Blog) that the PlayStation Network restoration has entered its final stages. No timetable for the network's return was revealed, but an open letter from Sony CEO Sir Howard Stringer stated "In the coming days, we will restore service to the networks and welcome you back to the fun."
So, in other words, don't expect the PSN to be turned back on tomorrow. And I wouldn't hold my breath for this weekend either.
In a final PlayStation.Blog post, Sony announced that they have partnered with Debix to offer their AllClear ID Plus identity theft protection service to PSN users at no charge for a year. Redemption codes will be sent via email over the next few days and more information is available at the link.
It may be slow going, but it looks like ApocalyPS3 2011 may finally be coming to an end.