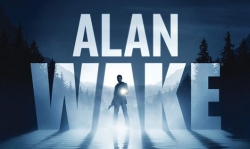 Remedy's Head of Franchise Development, Oskari Hakkinen, has reached out to Joystiq to confirm that a new Alan Wake mystery project is in the works.
Hakkinen was encouraged to send the confirmation due to a Joystiq report that "Alan Wake 2" had appeared on the resume of an artist who claimed to work on the title. The "2" part in the title appears to be a mistake, but Remedy also revealed that the new project is not DLC for the original Alan Wake:
Fans of the franchise will be excited to learn that yes, more Wake is coming! But to be absolutely certain to avoid confusion, this next Wake installment will not be Alan Wake 2. But neither will it be DLC. The rest we're saving for our official announcement when we'll actually SHOW YOU.
So it's not a sequel and it's not DLC. So it's either a sidestory (in the same way that Capcom doesn't consider Resident Evil: Code Veronica a sequel to Resident Evil 3: Nemesis) or it's a new edition of Alan Wake that contains new content (and I would guess the previously released DLC as well).
There's no details on when it'll be officially announced, but Remedy did say the game has a tentative release date of Fall 2011. Hakkinen also said that "platforms" (that's plural, with an "S") for the game would be announced soon. So it sounds like Alan Wake may finally be lighting up the desktops of PC gamers this Fall as well.