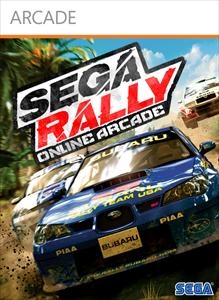 Microsoft has revealed today's addition to the Xbox Live Arcade: Sega Rally Online Arcade.
The latest game in the dirt-caked series comes from racing specialists Sumo Digital and will set you back 800 Microsoft Points ($10). A PlayStation Network version is also planned, but obviously you'll have to wait for the PlayStation Store to return before you can play it.
More details on Sega Rally Online Arcade can be found right here:
When was the last time you enjoyed getting dragged through the mud? Race through five different types of terrain in more rally-bred vehicles than a baker can shake his dozen at. Including the Ford Focus RS, the classic Lancia Delta Integrale and the ferocious Bowler Nemesis. Play through a slew of modes including Time Trials, Single Races, and Championship Events. Cut to the chase and face off online in a variety of 6 Player multiplayer racing events – isn't it about time you showed your friends who's numero uno?