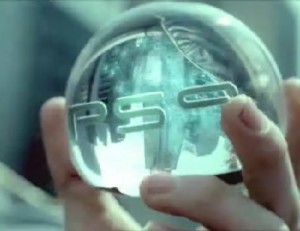 During Sony's quarterly financial briefing yesterday, Executive Vice President and Chief Financial Officer Masaru Kato revealed that development on the PlayStation 4 has begun. Sony is the final platform maker to enter the next next generation ring as Microsoft revealed plans for the Xbox 720 back in March while Nintendo will officially unveil the Wii 2 at this year's E3 Expo.
The PS4 announcement came about due to a question relating to Sony's increased research and development costs. Kato's reply was little more than a variation on "we're always looking to the future," but it was confirmation of the PS4 nonetheless:
"For the home equipment the PS3 still has a product life," Kato said, "but this is a platform business, so for the future platform – when we'll be introducing what product I cannot discuss that – but our development work is already under way, so the costs are incurred there."
Obviously, it's much early to wonder when we'll see the PS4 or to speculate on what kind of tech it'll contain. But it's nice to know the development process has begun.
[Source: Eurogamer]