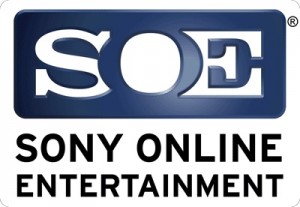 While the PlayStation Network is still down, Sony has gone on the offensive, detailing exactly what they told the U.S. House of Representatives and pinning the Sony Online Entertainment attack on Anonymous.
According to a new post on the PlayStation.Blog, Sony discovered a file on one of the SOE servers named "Anonymous" with the words "We are Legion." Perhaps this calling card was left by an unconnected party in an attempt to paint the "hacktivist group" in a bad light. But it doesn't inspire confidence in the group's message that "For Once, We Didn't Do It."
Kazuo Hirai, SCEA's Chairman of the Board, would go on to say that the major credit companies have not reported a single fraudulent transaction connected to the PSN information breach. But to be on the safe side, the company has also pledged to offer complimentary identity theft protection to U.S. account holders. This offer was not part of Sony's original "Welcome Back" program and may have been spurred on by a Senator from Connecticut making the demand for identity theft protection in an open letter to the console maker last week.
Sony still has not confirmed when the PSN will be back online. They would only say that details will be coming "shortly." Perhaps the promise of a return to service this week was a bit premature. SOE servers remain down indefinitely.