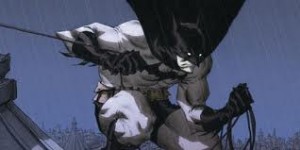 Last month, WB went on a domain-registering warpath, nailing down websites for batman titles such as Hush, Knight Fell, and Red Hood. We had a hunch at least some of them would be games, and now that's been confirmed with Gotham City Impostors.
The game will actually be a first-person shooter, where players can create their own customizable Bats (vigilantes) and Jokerz (villains) along with homebrew gadgets in order to go head to head with each other online.
"Gotham City Impostors blows apart expectations for superhero games with an exaggerated take on first person shooters, set in a part of the DC Universe players have never seen before," said WB Senior VP of Production and Development, Samantha Ryan.
So, do you think those other Batman domains will actually pop us as games? Will Impostors even be good? We'll find out when it hits PC, Xbox Live Arcade, and the PlayStation Network at a later date. You can visit the official website of the game here.