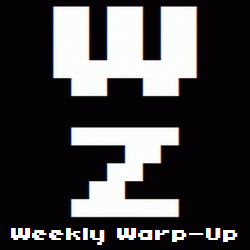 No, that's not a typo. Welcome to the Weekly Warp-Up, your weekly wrap-up of the biggest and the best articles posted at Warp Zoned this week…
So the world didn't end on May 21, 2011. Which means that a crazy loon with a radio program is really just a crazy loon and not someone who knows when the world is going to end. Man, I'll bet nobody saw that coming.
Get Warp Zoned!
It's a good thing the world didn't end as the 2011 E3 Expo is just a little over two weeks away. We've begun to prepare for the big show by compiling a list of every game we expect to appear at the convention in our What To Expect From E3 2011 guide. Then we played Nostradamus and made a Warp Zoned Wish List of our 11 Predictions For E3 11. If even half of those predictions come true, it's going to be an amazing expo.
Finally, I continue to obsess over the Mortal Kombat reboot by delving into The Hidden (and Not So Hidden) Secrets of Mortal Kombat. Australian conquests! "Klassic" costumes! Princess Leia! It's all there on the disc and it's all awesome!
Hit the jump for the rest of the Weekly Warp-Up.
The Week in Reviews…
The Week in New Games…
Amazing Paperboy Delivers…
It's a Secret to Everybody…
And Finally…
Raiden is a mental patient in the latest episode of Mortal Kombat: Legacy.