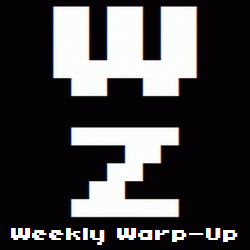 No, that's not a typo. Welcome to the Weekly Warp-Up, your weekly wrap-up of the biggest and the best articles posted at Warp Zoned this week…
The 2011 E3 Expo is inching ever closer to reality and several companies have unveiled their plans for the big show:
Sony plans to debut its Next Generation Portable alongside Uncharted 3, Twisted Metal and four unannounced surprises. Electronic Arts is bringing out its big guns like Battlefield 3 and promises several unannounced games as well. Finally, Ubisoft has stuck with what they known best (Assassin's Creed: Revelations, another Just Dance game).
Hit the jump for the rest of the Weekly Warp-Up.
The Week in Reviews…
The Week in New Games…
Amazing Paperboy Delivers…
It's a Secret to Everybody…
And Finally…
Scorpion and Sub-Zero battle it out in the latest episode of Mortal Kombat: Legacy.