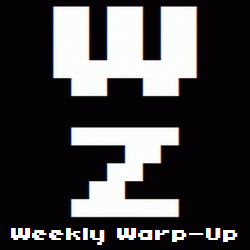 No, that's not a typo. Welcome to the Weekly Warp-Up, your weekly wrap-up of the biggest and the best articles posted at Warp Zoned this week…
Get Warp Zoned!
As the PlayStation Network outage enters its second week we examined the the thing that started it all, Sony's decision to remove Other OS from the PS3, in Why Other OS Isn't Worth Bringing Back (Much Less Stealing Credit Cards Over).
While PSN users continue to curse Sony and Anonymous, Xbox Live users are having a blast with the Gears of War 3 beta. We gave our hands-on impressions of the beta last week, and now we're back with the Gears of War 3 Beta Survival Guide so you can get the most out of the beta's remaining time.
Finally, we took a look at the declining institution that is the licensed game in The Balcony is Closed: Whatever Happened to the Licensed Game? That's right, I said institution. I miss the avalanche of licensed games that would arrive every year. For an example of current licensed games, check out the Games of May to hear about Thor.
Oh, and don't forget to call your mother, even if she's the Mother Brain, because it's Mother's Day!
Hit the jump for the rest of the Weekly Warp-Up.
The Week in Reviews…
The Week in New Games…
Amazing Paperboy Delivers…
It's a Secret to Everybody…
And Finally…
Rockstar is publishing a series of short stories set in the L.A. Noire universe full of ames and hoods and gumshoes and other noiry goodness!