Winter Classic leads NHL 12's new features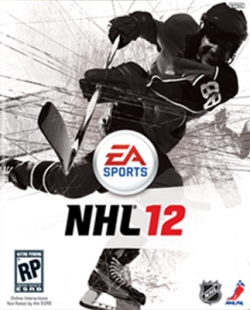 EA Sports is bringing a ton of new features to NHL 12 when the hockey sim faces off on the PS3 and Xbox 360 this Fall. You can check 'em all out right here, straight from EA…
Full-Contact Physics Engine: Real-time physics technology goes into overtime! Shatter the glass with helmet-popping hits along the boards, knock rivals over the boards and into the bench, and significantly impact the play of the goalie with screens and collisions as he fights through traffic to locate the puck. Game on!
All-New Dynamic Goalie Interaction: Stonewall your opponents with awe-inspiring desperation saves from your goalie as he covers every possible angle and works through screens and flying bodies in front of the net. When the action gets heated, send a message by leaving the net, dropping the gloves, and trading punches with a hated rival during melees and fights.
Play in the Winter Classic: The NHL package jumps to life with the addition of the NHL Winter Classic, the league's premier outdoor hockey event on New Year's Day. Play under snowfall at Pittsburgh's Heinz field as 70,000+ rabid fans provide inspiration by cheering you on while donning Winter Classic gear.
Be a Pro Revamped: Playing as your created pro, earn every shift on the ice with stellar play, big hits, and spectacular goals. Simulate the action to your next shift so you're always on the ice as you play out your entire career gunning for the Stanley Cup
NHL 12 will be released on September 13. Starting today, you can pre-order it at the EA Store.
It's Dangerous To Go Alone! Read This.
A Commenter Is You!