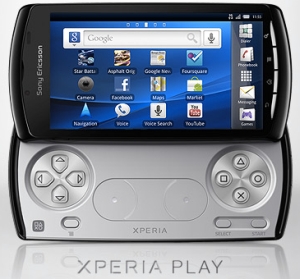 Sony Ericsson and Verizon Wireless have announced that the Xperia Play, the so-called "PlayStation Phone," will finally be available on May 26.
The phone itself will be priced at $199.99. In addition, Verizon plans to require shoppers to signup for a two-year contract (which starts at $70 a month) if they wish to purchase the first PlayStation Certified phone.
Verizon will have more than 50 games available to download through their VCast on launch day with seven coming pre-installed on the phone:
Asphalt 6: Adrenaline
Bruce Lee Dragon Warrior
Crash Bandicoot
Madden NFL 11
The Sims 3
Star Battalion
Tetris
Verizon will open pre-orders for the Xperia Play through their website, VerizonWireless.com, strating Thursday, May 19.