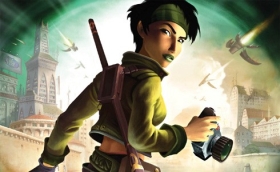 There's been plenty of E3-related news over the last few days, but how about a bit of E3 "non-news." Rayman creator Michel Ancel revealed that Beyond Good & Evil 2 will not be released for this generation of consoles. However, the acclaimed developer confirmed that the game is still in development and is in no danger of being canceled:
"It is still alive and we are very far [into] development so we can't go back now," Ancel said. "We are targeting the next generation of consoles."
The franchise has never really been forgotten as fans have been clamoring for more on the sequel since it was announced back in 2008. A high definition remake of the first Beyond Good & Evil was released on the Xbox Live Arcade in March. It will be added to the PlayStation Network any day now.
[Source: GamesIndustry.biz]