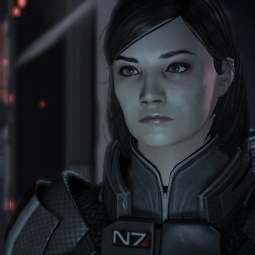 When promoting the Mass Effect trilogy, BioWare has never strayed far from the default look for the game's protagonist, Commander Shepard. And that default has always been the male default, meaning players who like to play as "FemShep" never got a chance to see her in action in the game's many trailers. According to David Silverman, Director of Marketing at BioWare, that's all about to change for Mass Effect 3.
In a series of recent tweets, Silverman has confirmed that a trailer starring a female Shepard is in the works. "FemShep" will even get a chance to be a cover girl as the Mass Effect 3 Collector's Edition will feature both versions of Shepard on the box.
Here's what Silverman had to say about the future of "FemShep":
there will be a #FemShep trailer. We actually had a meeting on her yesterday. We are working on the look now.
– June 14

the CE of #ME3 has both #FemShep and male Shepard on the box.
– June 12
Mass Effect 3 will be released for the PC, PS3 and Xbox 360 on March 6, 2012.