Call of Duty: Black Ops Limited Edition bundle strikes June 28 with first map pack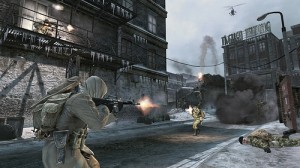 If you haven't already picked up a copy of Call of Duty: Black Ops, now's your chance. Starting June 28, retailers will be selling the Black Ops Limited Edition, bundling the first DLC map pack, First Strike, in with the Xbox 360 and PlayStation 3 versions of the game. Arguably, that's a $75 value for just $59.99, but in light of other deals I can't really say it's a steal.
In any case, the Black Ops DLC support marches on, as the Annihilation pack will be hitting Xbox Live Marketplace on June 28. And be sure to look out for yours truly on the PSN for the Double XP weekend beginning July 1.
It's Dangerous To Go Alone! Read This.
A Commenter Is You!
Related Stories From ZergNet.com